Peppermint Mocha Recipe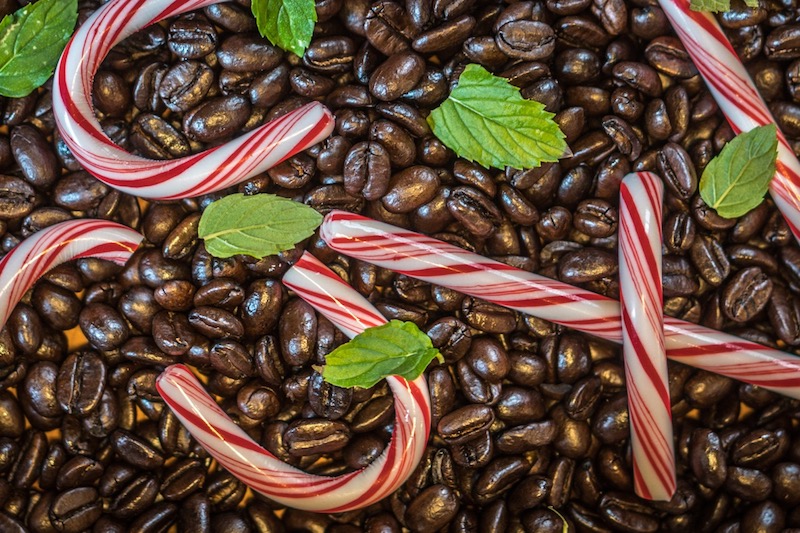 It's winter time and Christmas is right around the corner and that can only mean on thing–peppermint mocha time!
Sure, you can go to Starbucks or your local coffee shop and get your peppermint mocha fix. But why not give it a shot at home?
I have created a quick and easy recipe for a delicious peppermint mocha using just 6 ingredients that you can easily find at your local grocery store. I hope you enjoy this homemade peppermint mocha as much as I do!  Enjoy!
Prep Time
Approximately 10 minutes.
Quantity
Serves 4
Ingredients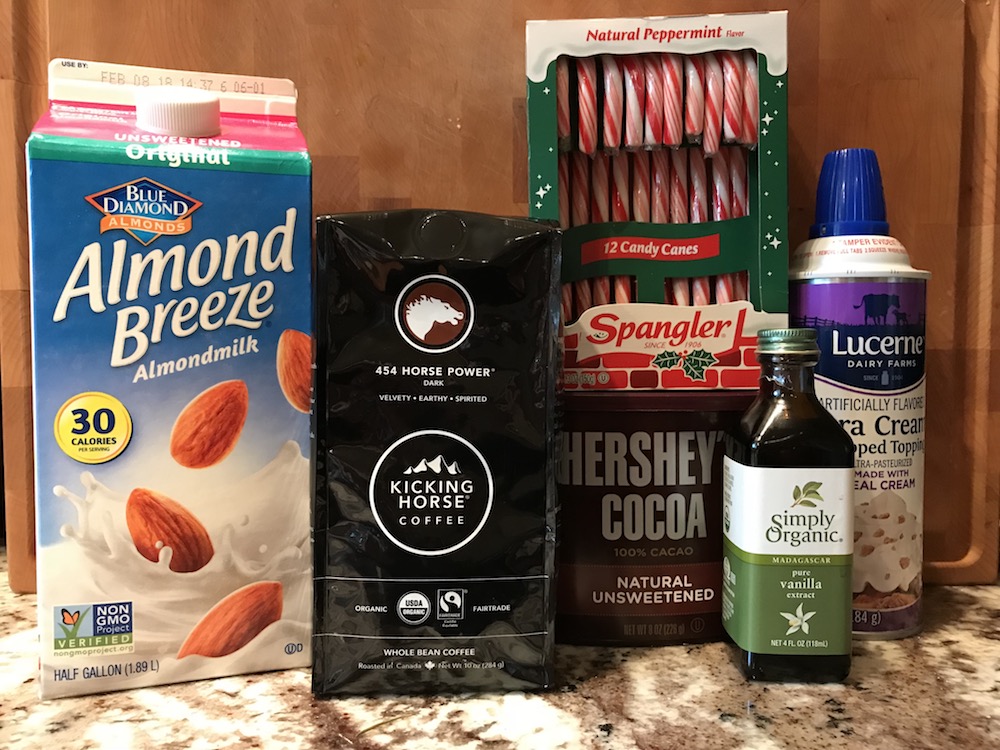 2 cups (about 500 mL) of strong, dark roast coffee.  (I used 454 Horse Power coffee from Kicking Horse Coffee.  Kicking Horse out of British Columbia makes some very dark roast Organic and Fair Trade coffee that you can buy on Amazon or in many large grocery stores).
3 cups of milk (use whatever kind of milk you would like.  I used almond milk but almond, coconut, dairy would all work).
1/2 teaspoon vanilla extract
3 tablespoons unsweetened baking cocoa
1/2 cup crushed candy canes (about 10 full sized candy canes)
whipped cream
Directions
Make about 2 cups of strong coffee.  Aim for coffee that is about twice as strong as you normally make.  I made a French Press coffee with 50 g of coffee and 500mL of water (1:10 coffee to water ratio).  I normally make my coffee somewhere around a 1:20 ratio. For more info on how to make french press coffee check out this previous blog post. However, you can make your coffee however you like…french press, pour over, drip coffee maker.  The point of this recipe is to be easy!
In a small sauce pan combine 3 cups milk, 1/2 teaspoon vanilla extract, 3 tablespoons baking cocoa, and 1/2 cup crushed candy canes over medium heat.  Bring to a boil and stir occasionally until candy cane pieces are dissolved.
In a coffee cup combine 1/4 cup coffee with 3/4 cup milk mixture (if you prefer more of a coffee flavor use 1/2 cup coffee and 1/2 cup milk mixture).
Top with whipped cream, a handful of crushed candy cane pieces, and peppermint leaves (if you would like).
Ta da peppermint mocha!  Enjoy and happy holidays everyone.