Coffee Certification Programs
Here is a bit more information on some of the common coffee certification programs and the logo that you can look for.
Certified Organic

Certified organic means that coffee farmers use sustainable farming techniques using organic matter rather than chemical fertilizers or chemical pesticides.  This technique results in better, healthier coffee and a better environment.
Fair Trade Certified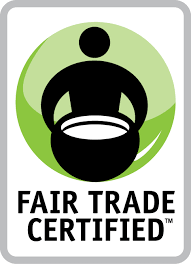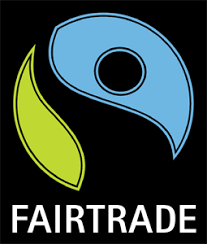 The Fair Trade Certification and movement provides coffee farmers and producers a fair, more equitable price for their coffee.  This program works with democratic cooperatives of coffee farmers, treating the coffee farmers as more of a partner in the process, and often pays them more for their work.
Small Producer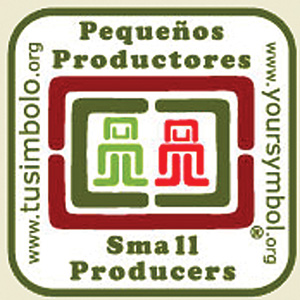 The Small Producer symbol and movement is one of the most promising and up and coming subsets of the Fair Trade movement.  This program works with and delivers the Fair Trade promise to cooperatives of small family-run coffee farms instead of some of the larger corporate cooperatives that the Fair Trade Certification program works with.  This program is focused on partnering with "mom and pop" coffee producers.
Rainforest Alliance

The Rainforest Alliance certifies agricultural and forestry companies, including coffee farms based on the concept of sustainability.  While the Fair Trade Movement is primarily focused on social justice and more equitable pay, the Rainforest Alliance is primarily focused on environmental sustainability.  There is also a component of coffee producer and community welfare.
Olympia Coffee
I mentioned on the podcast that Olympia Coffee is a specialty coffee roaster that is doing it right. Their Direct Trade program called Fair For All is amazing.  Learn more about Olympia Coffee and their program on their website www.olympiacoffee.com and you can read more about the Fair For All program on their blog.
Free Coffee!!!  
Contest time.  I will randomly select two winners and send them a 1Lb bag of my favorite home roasted coffee for FREE and yes I will pay shipping and handling.  This is totally free for you.  Here is how to enter to win…
Give a rating and review (has to be both a rating AND review) of the podcast on iTunes
Message me on instagram OR send me an email with your username that you used to write an iTunes review